Kingdom Quest—Our version of Sunday school.
Experiential learning in a Small Group/Large Group Rotation Model 
It's highly RELATIONAL. It shifts from Sunday school teachers who try to deliver the entire lesson in classroom teaching style to small group leaders who help kids discover the truth of God's word.
It uses CREATIVE presentation techniques. When all the kids from the ages grouped together come to watch the Bible event, it might be a story tell presentation, interactive drama, or even video clip. Puppets help set up the lesson.
It is JESUS-CENTERED. All lessons point to the main theme of the Bible: God's rescue for us through His Son Jesus.  The broad biblical scope gives you a balanced 10 year scope and sequence.
What else?  It speaks the language of kids: FUN! Why shouldn't learning be highly participatory and fun…especially at church? It utilizes hands-on experiential learning aimed at multiple senses and learning styles.  It even gets at the emotions behind Bible events.
Sample Video
Format: 
Ages 2-3 & Ages 4-5-K Large group. Small group.  Large group. Children begin together with a group presentation of the Bible event.  Then they move to small group activities of snack, game and craft. They wrap up in a group together a puppet and a lesson review.
Grades 1-4 Small group. Large group.  Small group.  Children begin in small groups, move to large group presentation, then return to small group for Bible discovery and a learning activity.
Grades 5 & 6 Small group. Large Group. Small group. This is similar to Grades 1-4, but uses different presentation techniques in the large Large group in all these settings refers more to the style of teaching rather than only the size of the group.
Overall Goal:
Experiencing the love of Jesus. This underlies all our lessons and invites the children to respond!
Touching the whole child.  It aims at the heart, soul, mind and strength.  It is experiential.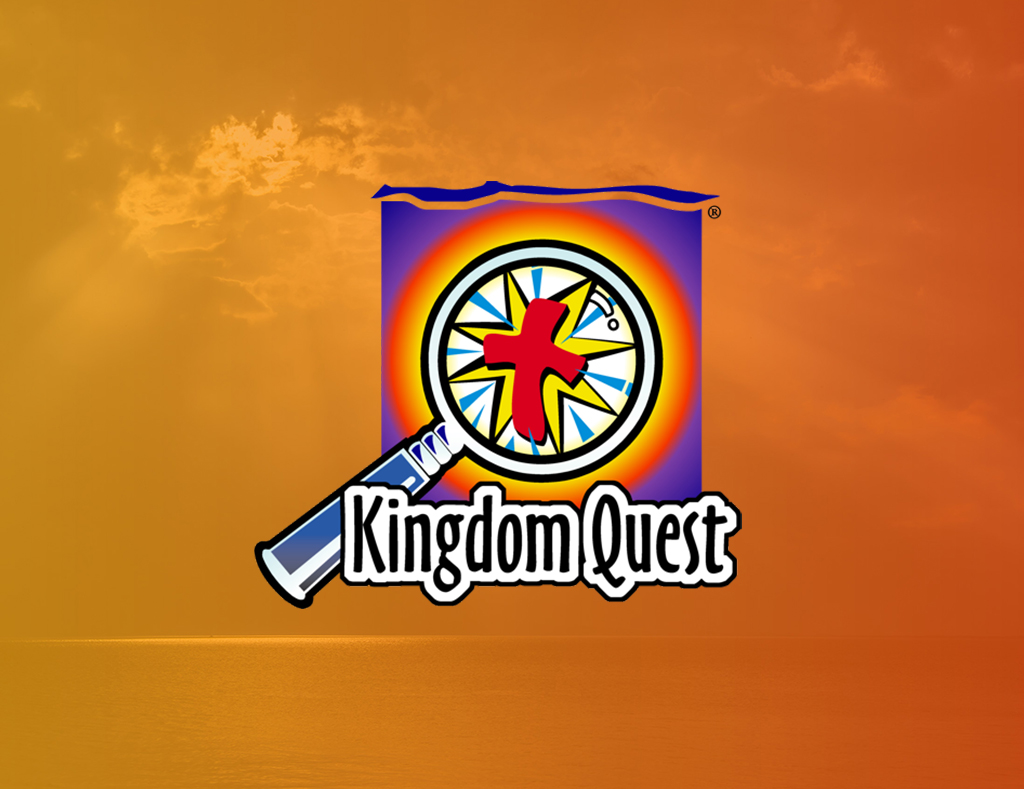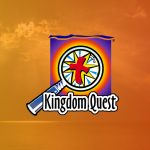 Introduction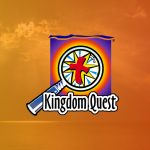 Sample Video Ages 2-3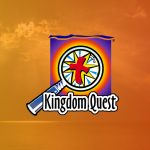 Sample Video Ages 4-5-K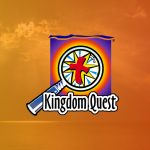 Sample Video Grades 1-4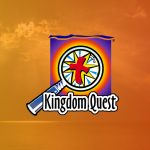 Sample Video Grades 5-6
Kingdom Quest Lessons Scope and Sequence
Supplies Are the Key!
This curriculum might be free but it still costs. It costs the expense and effort it takes to gather weekly supplies.  So invest your curriculum budget in buying weekly supplies for hands-on learning.  Also if you have someone gather these supplies for your shepherds and presenters, you will be amazed at how easy it will feel for them!  Remember this isn't an ordinary Sunday school experience.  This is active learning!   It's worth the extra work of having a supply coordinator who does nothing but gather supplies!
Download Implementation Handbook!
The Implementation Handbook is also recommended. It will help you implement and administer Kingdom Quest or Kids Church.  Follow the 8-week countdown to Opening Sunday and you can count on a successful launch! Download Implementation Handbook now!